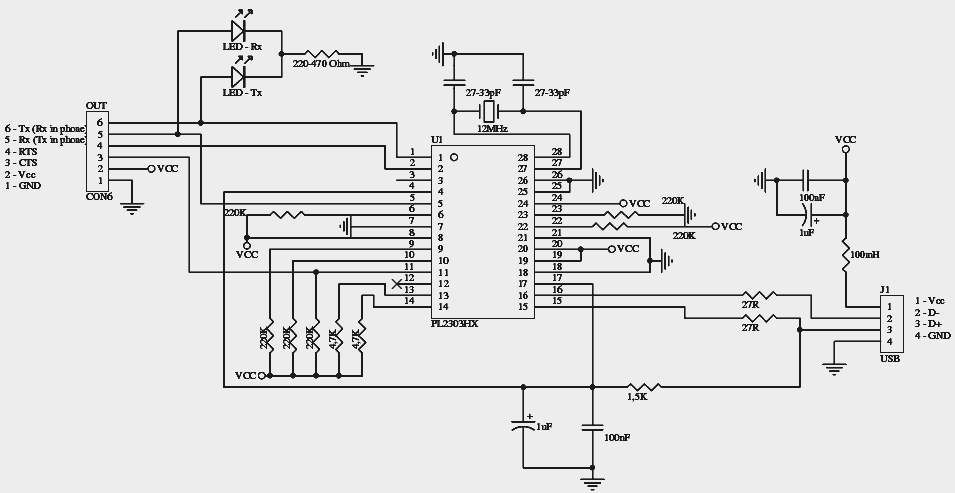 I dont know which cell phone models are compatible, so report me if you know.
One user report that RTS of PL2303HX is at pin 3. At this scheme pin 2 used (DTR_N Pin on PL2303HX Chip). It Could Affect if you plan to use all the RS232 Signals.
Small comment. This schematic is basically designed for the PL-2303H and is compatible with PL-2303HX. The most important thing is that, though the input pads have 5V tolerance, the output pads are decided by VDD_325 (pin 4) which is driven by VO_33 (pin 17, +3.3V).