Complex GSM box, including MBUS support. Should work with Ericsson, Siemens, Panasonic, Sagem, Sony, Alcatel, Motorola, Nokia, Bosch.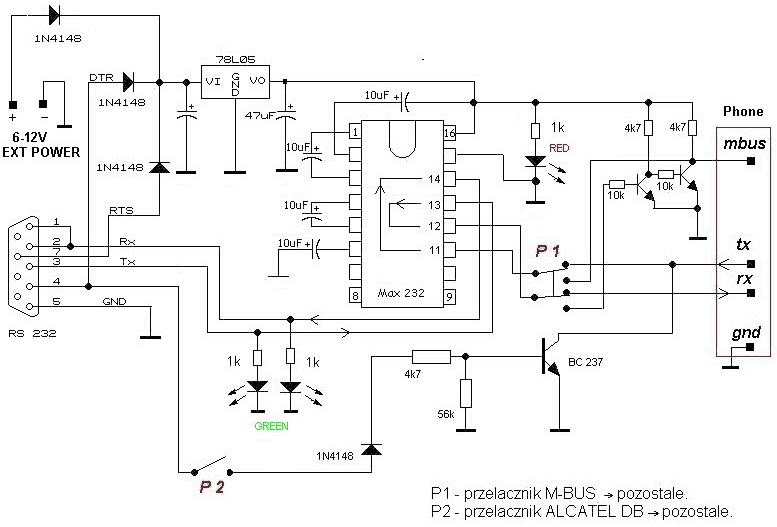 This scheme is some kind of RS-232 Converter.
Almost all digital devices we use require TTL or CMOS logic levels. Thats why the first step when trying to connect the device to RS-232 port is transformation of RS-232 levels ack into 0 and 5 Volts. This is done by RS-232 Level Converters, like a Max 232.